Alternative Energy Resources
GENERAL LINKS
Environmental Defense – "We work directly with businesses, government and communities in a nonpartisan manner, developing constructive alternatives that make sense for all. We apply this unique approach to the most serious environmental problems." From partnerships with forward-thinking businesses to references of ways to become politically and environmentally active right at your computer, the Environmental Defense's website is full of resources and information on environmentalism and their own work produced by their team of scientists, lawyers, and economists.
Resources for the Future – "Resources for the Future improves environmental and natural resource policymaking worldwide through objective social science research of the highest caliber." (from site homepage). "The RFF website provides the latest RFF news, events, and publications as well as archived research products on a variety of topics related to environmental and natural resource issues." (from Site Info)
National Center for Appropriate Technology – This is the site for the National Center for Appropriate Technology whose mission reads "Helping people by championing small-scale, local, and sustainable solutions to reduce poverty, promote healthy communities, and protect natural resources." This organization has many different products promoting solar energy, wind power, and helping farmers learn how to power their farms without oil.
National Center for Appropriate Technology – This website is a project of the National Center for Appropriate Technology. They have paragraph news events for solar, wind, green power, and other renewables. It has over 60 pages of short news bites about the various energy issues.
Earth Policy Institute – "The purpose of the Earth Policy Institute is to provide a vision of what an environmentally sustainable economy will look like and a plan for how to get from here to there." Among the many services provided on the site, the EPI provides current event articles on sustainability and ongoing analysis of twelve eco-economy indicatiors, highlighting "the twelve trends that the Earth Policy Institute tracks to measure progress in building an eco-economy." Each of the twelve topics contains key data (often in graph and statisical form) and references to articles found in both their "eco-economy updates" and outside sources.
U.S. Department of Energy – The U.S. Department of Energy's homepage allows you to navigate through current programs, legislations, news, and research to learn about all sources of energy. It is a reliable source of good articles and statistics.
Energy Information Administration – This website contains official energy statistics (national and global) from the U.S. government. The statistics are extensive and include renewable and nonrenewable energy sources.
National Renewable Energy Laboratory – "The laboratory's scientists and researchers support critical market objectives to accelerate research from scientific innovations to market-viable alternative energy solutions." Specific research done by lab to advance and examine current alternative energy processes and share the results with the public.
Alternative Energy News – A news site strictly about alternative energy. Complete with YouTube videos about technologies, and articles separated into a number of different categories, daily top headlines, and archives from August 2006. This site maintains an extensive library of the current and developing ideas in alternative energy. A variety of multimedia from pictures, to videos, to links to other sites, this site is a beneficial resource.
Renewable Energy Access – "By offering extraordinary services via the Internet, our foremost mission is to inform our readers about the use of Renewable Energy worldwide and, in the process, assist you with decision making when it comes to anything related to Renewable Energy." (from About Us). This site draws information from reputable sources and brings it to the public eye.
World Resources Institute – "The World Resources Institute's mission is to move human society to live in ways that protect Earth's environment and its capacity to provide for the needs and aspirations of current and future generations." The WRI is determined to change the political landscape of environmentalism through objective information and practical policy proposals.
---
TAKE ACTION
Home Alternative Energy Store – A site/store that helps people learn how they can change their home into a home run by alternative energy. You can buy wind systems, solar panels, lighting, and much more. They also have guides to the energy solutions that they sell, and how to install and maximize your use of them. Awarded as one of America's Top 500 growing companies in 2006 by Inc. 500.
Energy Coordinating Association – "The Energy Coordinating Agency is a private, non-profit corporation dedicated to ensuring that low and moderate income people have access to safe, affordable and reliable sources of energy and water." The ECA makes alternative energy equipment and resources available for installation and implementation. This is a site for the ready-to-act person who is in search of practical solutions to their alternative energy interests.
The Tax Incentives Assistance Project (TIAP) – The TIAP's mission is to provide consumers and businesses with information concerning federal income tax incentives for implementing environmentally friendly methods of energy production and everyday products.
Northeast Sustainable Energy Association – Sustainable Yellow Pages – "Welcome to NESEA's sustainable green pages. You can find information about a wide range of people and organizations who offer environmentally-friendly products and services to people in the northeastern United States (New England and the Mid-Atlantic States). The sustainable yellow pages especially emphasize quality building practices, energy services, and sustainable transportation." The site has numerous opportunities for the more active supporter of sustainable energy.
Community Environmental Council – A blueprint for a campaign called Fossil Free by '33. It outlines a tri-county area in Santa Barbara California's campaign to be independent from fossil fuels by 2033. The first link is the broader website. It has links for solar energy, ocean energy, and wind energy. The solar page includes a 10 step program to go solar, and a program that is part of the Million Solar Roofs Initiative that will build and install at least 750 solar thermal systems in Santa Barbara County by 2010. For ocean energy, it has some basic information on ocean technologies. Also has an additional resources page with links to energy topics. View PDF
---
SOLAR POWER
Solar Energy Industries Association – "The Solar Energy Industries Association (SEIA) is the national trade association of solar energy manufacturers, dealers, distributors, contractors, installers, architects, consultants, and marketers. We work to expand the use of solar technologies in the global marketplace." This site includes articles, news, and links relating to solar energy and other renewable resources. It has fact and FAQ page to help examine common misconceptions about solar energy.
Year in Solar 2006 (SEIA) – This article examines the growth and key issues in solar power technology in the United States in 2006. It also predicts future trends and growth.
---
WIND POWER
Small Wind in Pennsylvania – "This page provides information specific to public policies, incentive programs, wind resources, and organizational resources for installing and operating a small wind turbine in Pennsylvania."
American Wind Energy Association – This is the site for the American Wind Energy Association complete with a complimentary resource library, and articles you can purchase. Also, a news highlights section, and access to a weekly newsletter called "WindLetter."
Small Wind in Pennsylvania – "This page provides information specific to public policies, incentive programs, wind resources, and organizational resources for installing and operating a small wind turbine in Pennsylvania."
European Wind Energy Association – This is the site for the European Wind Energy Association. Similar to the AWEA this site has a library of reports, statistics, articles, and news about wind energy. Look in the Publications menu to access to a number of articles from the publication Wind Directions.
---
HYDROPOWER
National Hydropower Association – "The National Hydropower Association, founded in 1983, is the only trade association in the United States dedicated exclusively to advancing the interests of hydropower energy in North America. Located in Washington, D.C., NHA is a member-driven association that accomplishes its policy work and outreach through the initiatives of its standing committees." The NHA's website provides information on their policy initiatives and general information on all of the numerous forms of hydropower.
Hydro Research Foundation – "The foundation has two principal objectives: to facilitate research and to promote educational opportunities that communicate the value of hydropower." The Hydro Research Foundation posts content ranging from reports based on their own independent research to job listings in the hydropower industry.
Low Impact Hydropower Institute – "LIHI's mission is to reduce the impacts of hydropower dams through market incentives. LIHI does this through its Low Impact Hydropower Certification Program, a voluntary certification program designed to help identify and reward hydropower dams that are minimizing their environmental impacts." LIHI's website containts a list of Low Impact certified facilities, thus providing a list of exceptionally environmentally responsible hydropower production facilities.
---
HYDROGEN/FUEL CELL
Fuel Cells 2000- The Online Fuel Cell Information Resource – The ultimate one-stop site for all of your fuel cell information needs. This site has everything: the basics, news, a job search engine for fuel cell work, and a library of resources including pdfs, charts & data, and directories. Their mission statement reads, "Fuel Cells 2000 is an activity of the Breakthrough Technologies Institute (BTI), a non-profit [501(c)(3)] educational organization formed to promote the development and early commercialization of fuel cells and related pollution-free, efficient energy generation, storage and utilization technologies and fuels." Check out the Information Resources Section to find a plethora of reports on the fuel cell industry and technology.
US DOE Energy Efficiency and Renewable Hydrogen, Fuel Cells and Infrastructure Technologies Program – The US Department of Energy's website on hydrogen fuel cells offers a crash course in fuel cell technology including: parts of a fuel cell, how a fuel cell works, risks and costs of a fuel cell, information on hydrogen production and distribution, and links to articles and reports on the latest developments.
Cost Analysis of Fuel Cell Systems for Transportation – This is a pdf report presented by the Fuel Cell Tech Team, TIAX in 2004 on the cost effectiveness of fuel cells and what will be the hardest hurdles to overcome in making fuel cell technology into a transportation technology.
Multi-Year Research, Devolpment and Demonstration Plan – This link off the EERE site is not for the casual reader, it is a 42 page report that deals with specific data, technical jargon, and technical goals. It is an advanced and "a detailed list of the barriers to fuel cell commercialization and the technical targets to meet these challenges and guide the development of fuel cell technologies and systems for transportation, stationary, and portable applications are presented in the Fuel Cell Section of the Program's Multi-Year Research, Development, and Demonstration Plan" (website).
How Stuff Works- "How Fuel Cells Work" – The first link is an entry on the site of how fuel cells work. It is an in-depth article that includes sections on: Introduction to How Fuel Cells Work, Types of Fuel Cells, Polymer Exchange Membrane Fuel Cells, Fuel Cell Efficiency, Gasoline and Battery Power Efficiency, Fuel Cell Problems, Why Use Fuel Cells?, and Lots More Information. This article is very specific and has a lot of applicable and current information.
How Stuff Works- "How Fuel Cells Work" VIDEO – 3 minute video that was made that features an expert in the field telling the public how a fuel cell works, and what the major problems are with fuel cells. You can also search this site for more videos and articles relating to alternative renewable energy.
The Fuel Cell Store – This site is a take-action site where you can purchase equipment to make fuel cells, fuel cells, and equipment powered by fuel cells.
Fuel Cell Cars – This site is all about finding an alternative to gas fuel for society. This part of the site is on fuel cells and includes current models of fuel cell cars, how they work, and news and information on fuel cells.
---
GEOTHERMAL POWER
Geothermal Education Office – This website is a great introductory level website on the topic of geothermal power. Navigate through the site map to find geothermal facts, worldwide data, maps, and a slide show that is very informational. This will help you understand what geothermal power is, where it can produced, and how society can use it.
US DOE Energy Efficiency and Renewable Energy- Geothermal Technologies – This is the US Department of Energy page on geothermal power. This site contains a lot of informations, statisitcs, US geothermal history, industry associations, and other topics of interest.
International Geothermal Association – "The IGA is a non-political, non-profit, non-governmental organization in special consultative status with the Economic and Social Council of the United Nations, and Partner of the European Union for the Campaign for Take Off (CTO) the Renewable Energy. Their objective is to encourage research, development and utilization of geothermal resources worldwide through the compilation, publication and dissemination of scientific and technical data and information, both within the community of geothermal specialists and between geothermal specialists and the general public." – mission statement
Sunteq/Enviroteq Geothermal Heat Pump Systems – The first step that Sunteq suggests one take is to read the information on the site about Geothermal energy and operation in order to find out if a Geothermal system is right for you. If it is, they would be happy to install their geothermal heat pump system at your home.
Wagner Heating and Cooling – Located in Lititz, PA, Wagner Heating and Cooling offers not only service and repair on heating and cooling systems from A/C units to geothermal heat pumps, but free estimates and new installations of geothermal systems.
Geothermal Energy, Clean Sustainable Energy for the Benefit of Humanity and the Environment (PDF from from the Energy and Geoscience Institute – University of Utah) – This pamphlet from the University of Utah is a great informational resource for both the novice and experienced investigator of geothermal energy. The information pertains to the actual science of geothermal energy and demonstrates how most systems apply this science in order to heat or cool your home.
---
BIOENERGY/BIOMASS
U.S. Department of Energy: Energy Efficiency and Renewable Energy – "The U.S. Department of Energy (DOE) Biomass Program develops technology for conversion of biomass (plant-derived material) to valuable fuels, chemicals, materials and power, so as to reduce dependence on foreign oil and foster growth of biorefineries." The website is an excellent source for biomass by providing anywhere from basics of biomass to biomass today.
Biomass Energy Home Page-Oregon – This website gives a comprehensive overview of biomass energy. It begins with links to general information, technology, and development studies. In addition, it includes links to special reports on biomass production activity, regional partnerships, and even other outside links to useful resources.
Biomass Energy Research Association – The Biomass Energy Research Association (BERA) is an association of biofuels researchers, companies, and advocates that promotes education and research on renewable biomass energy and waste-to-energy systems. It lists current legislative and policy initiatives, annual reports, and budget proposals for biomass energy. The Biomass Energy Research Association is a leader in the national effort to achieve: national energy security, independence from foreign oil imports, clean air standards, compliance with global climate change initiatives, partnerships among industry, universities and non-profit research organizations, government agencies and national laboratories, international research alliances, and provisions of objective state-of-the-art information to government agencies, legislators and decision makers.
How Biomass Energy Works-Union of Concerned Scientists – The website provides detailed information on different types of biomass, ways to convert biomass into energy, potential for biomass, and environmental benefits. This comprehensive site also provides a program overview of other energy topics, such as clean energy policies, energy efficiency, and even nuclear power safety.
Alternative Energy News Source (Altenews) – Site provides information on alternative energy breakthroughs and also serves as a news source for the general public.
Phyllis-Database for Biomass and Waste – Phyllis enables you to make analysis data of individual biomass or waste materials available and offers you the possibility to obtain the average composition of any combination of groups and/or subgroups. Phyllis is designed and maintained by ECN Biomass with financial support from Novem, Shell Global Solutions and HoSt.
National Renewable Energy Laboratory (NREL): Biomass Maps – NREL created several maps to estimate the technical biomass resources available in the U.S. The three maps display the total amount of biomass available, the amount available per square kilometer, and the amount available per person.
Biomass as Feedstock for a Bioenergy & Bioproducts Industry: The Technical Feasibility of a Billion-Ton Annual Supply – This April 2005 report published by the Department of Energy and Department of Agriculture evaluates whether the land resources in the United States can provide a sustainable supply of biomass in order to displace 30 percent or more of the nation's petroleum consumption. The report focuses much time and attention on forest and agricultural uses of biomass.
Biodiesel
The National Biodiesel Board – The National Biodiesel Board (NBB) is the national trade association representing the biodiesel industry in the United States. The website provides several links on the following topics that also contain sub-topics, Resources, News, Market Segments, Buying Biodiesel, Multimedia, About NBB, and Contact Information for NBB.
Pacific Biodiesel: Hawaii's Proven Alternative Fuel – "Explore our superior fuel quality, see our current plant locations, learn about our humble beginnings and you will go back to the future that Rudolf Diesel envisioned with his first fuel ? peanut oil!"
Journey to Forever: Biodiesel – The website covers procedure to make biodiesel, facts, diesel emissions and cancer, greenhouse gases and global warming, energy efficiency, and additional links to further investigate.
Home Biodiesel Kits: Why give all your money to oil companies? – The website provides information on kits to produce biodiesel at home, as well as detailed information on their products and services. Also, provided is a briefing on biodiesel.
U.S. Environmental Protection Agency: SmartWay Grow & Go – The site provides information on the following topics about biodiesel: How it is Made, Biodiesel vs. Vegetable Oil, Performance, Availability, Affordability, Maintenance, and Benefits.
Houston Biodiesel – Houston Biodiesel educates about, retails, wholesales, and promotes the use of clean, renewable, non-toxic, domestically produced biodiesel in diesel engines.
Green Car Congress – The website provides news articles covering a number of topics and concerns relating to biodiesel. Many news reviews of biodiesel and newcomings of the interest of biodiesel in areas around the globe.
Biodiesel Report – The website offers several articles on different biodiesel automobiles, as well as biodiesel cars for sale, biodiesel equipment, archives, links, and contact information.
Virginia BioDiesel – Virginia's website provides information about their state and the following topics: Agriculture, Maine, Commercial Fleet, Distributors, and Current News.
Bioenergy
U.S. Department of Energy – The website is the main site of Energy from the U.S. Department providing general information on bioenergy.
Bioenergy NoE – The Bioenergy Network of Excellence (NoE) is a European group of eight leading bioenergy institutes. This group is integrating RD&D activities to create a Virtual Bioenergy R&D Centre that will contribute to a competitive bioenergy market in Europe. Together Bioenergy NoE partners have the most extensive biomass and bioenergy research facilities of any bioenergy R&D institute in the world. The site provides information on NoE current research, publications, and events. Their research endeavors include but are not limited to biomass, biofuels, and biopower studies.
Vision for Bioenergy and Biobased Products in the United States – This 2002 report focuses on far-reaching goals for increasing the role of biobased energy and products in the U.S. economy. It represents the collective vision of the Biomass Technical Advisory Committee established by the Biomass Research and Development Act of 2000.
Bioenergy – The Massachusetts Technology Collaborative provides thorough information on bioenergy, which includes a general overview, technologies, benefits and barriers, the uses of bioenergy in Massachusetts, and even ways for the public to get involved with this energy source.
Bioenergy, Inc. – A scientific-specific website describes in great detail about bioenergy. "Bioenergy is an integrated life science company with a clear mission to develop products that improve lives." The company provides information on bioenergy life science, bioenergy cell technology, and bioenergy pharmaceutical.
Bioenergy Feedstock Information Network (BFIN) – BFIN is a gateway to a wealth of biomass feedstock information resources from the U.S. Department of Energy, Oak Ridge National Laboratory, Idaho National Laboratory, National Renewable Energy Laboratory, and other research organizations. The site contains fact sheets, reports, journal articles, presentations, databases, models, images, links, news and events, and an interactive BFIN Supply System Search.
IEA Bioenergy – "IEA Bioenergy is an organisation set up in 1978 by the International Energy Agency (IEA) with the aim of improving cooperation and information exchange between countries that have national programmes in bioenergy research, development and deployment."
Ethanol
Ethanol Production Incentives – A number of states have designed financial incentives for the production of ethanol. Several provide partial exemptions from state gasoline excise taxes (separate from federal excise tax and exemption). The trend is toward producer credits to keep business promotion within the state.
Governors' Ethanol Coalition – The Governors' Coalition for Ethanol is composed of 27 states with international representatives from Brazil, Canada, Mexico, and Sweden. The coalition supports the production of ethanol from corn or other domestic, renewable resources using sustainable agricultural methods and encourages its use in the transportation sector.
Ethanol from Biomass: America's 21st Century Transportation Fuel – The Governors' Ethanol Coalition compiled a report of recommendations aimed at achieving the goal of producing at least 8 billion gallons of ethanol a year by 2012. In order to meet a growing share of U.S. transportation fuel needs over the long term, this report indicates a move toward production of at least 1 billion gallons of biomass-derived ethanol each year.
Outlook for Biomass Ethanol Production and Demand – This paper presents a midterm forecast for biomass ethanol production under three different technology cases for the period 2000 to 2020, based on projections developed from the Energy Information Administration's National Energy Modeling System.
American Coalition for Ethanol – This non-profit membership association is devoted to promoting the increased production and use of ethanol. The official website provides links to the latest news, policy initiatives, and conferences scheduled on the topic of this dynamic renewable fuel.
Aventine Renewable Energy, Inc. – Aventine Renewable Energy, Inc. is a leading producer and marketer of ethanol and related by-products. Through their own production facilities, marketing alliances with other ethanol producers and their purchase and resale operations, they market and distribute ethanol to many of the leading energy companies in the U.S.
Ethanol Promotion and Information Council – The Ethanol Promotion and Information Council stresses the consumer benefits of ethanol by providing educational and training materials on their Web site and sponsoring Team Ethanol in the IndyCar Series.
Renewable Fuels Association (RFA) – RFA serves as a vital link between the ethanol industry and the federal government to promote increased production and use of ethanol through supportive policies, regulations, and research and development initiatives. To accomplish its goals, RFA works with state governments, environment and public interest groups, agriculture, and ethanol advocates nationwide.
Additional Energy Sites:
The Daily Green – The daily green provides information including current events in the news, tips relevant to all to promote a green community, green cuisine, weird weather watch, which contains photos of climate change.
---
OCEAN POWER
Ocean Energy Council – "To improve public knowledge and acceptance of Ocean Energy as a viable resource with its own special advantages, ranking with oil, natural gas nuclear power, coal and direct solar applications in contributing to the national and international energy supply" (From mission statement). This site explains the different types of ocean energy: ocean currents, offshore wind, ocean thermal OTEC, wave energy, and tidal energy. Also has an extensive online library of resources, and international news.
Blue Energy International – Provides information on specific prototypes and models being developed by Blue Energy International to develop ocean energy and gives background resources on ocean power and its development.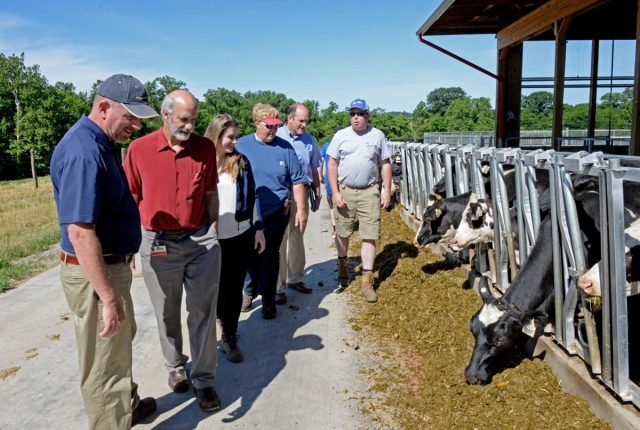 Join Our Email List
Close
View Our Videos