Agricultural Career Education
Harrisburg: At a recent Conference on Agriculture Education here, Dr. J. Marcos Fernandez from the College of Agricultural Science at Penn State University suggested three recent reports related to agricultural education to nearly 100 people who attended. They included…
"Transforming Agricultural Education for a Changing World" which suggests "Nine Steps for Achieving Change in Ag Education" from the National Academies of Science. This report, authored by a committee convened by the National Research Council, considers the evolving agricultural enterprise and identifies opportunities for undergraduate programs to more effectively support a flexible, well-prepared workforce. Click here for a downloadable Executive Summary;
"Human Capacity Development: The Road to Global Competitiveness and Leadership in Food, Agriculture, Natural Resources, and Related Sciences" which summarizes an expert consensus report from the National Research Council that clearly signals an urgent need for and a commitment to transforming education in agriculture. Success of this transformation will require robust partnerships between universities and USDA, industry, and public education systems and a significant increase in public investment. Click here for a downloadable copy of the Report;
"A New Biology for the 21st Century" proposes that biology has the potential to contribute practical solutions to many of the major challenges confronting the United States and the world including sustainable food production, ecosystem restoration, optimized biofuel production, and improvements in human health. Click here for a downloadable copy.
Encourage and Educating Young People for Agricultural Careers
With the general shortage of workers because of demographic trends and the overall decline in farm familiies, keeping a supply of skilled agricultural workers has become an important theme for the survival of the industry.
Not only does the Center of Excellence in Production Agriculture work with traditional agriculture careers programs like the National FFA Organization but it also coordinates its efforts with the Lancaster County Youth Council to provide career information on a broader basis to young people in late elementary school through higher education. Agricultural careers are included on the Top 100 Hot Jobs in Lancaster County for the coming decade. Click here for more information.
Coordination of high school agriculture programs where they share programming, link to complementary programs at the Lancaster County Career and Technology Center, and then articulate credits with higher education at Harrisburg Area Community College and Penn State University is a priority task of the Center of Excellence.
Currently, there are 11 agriculture education programs at the following school districts which also have active National FFA Organization chapters as a part of their work…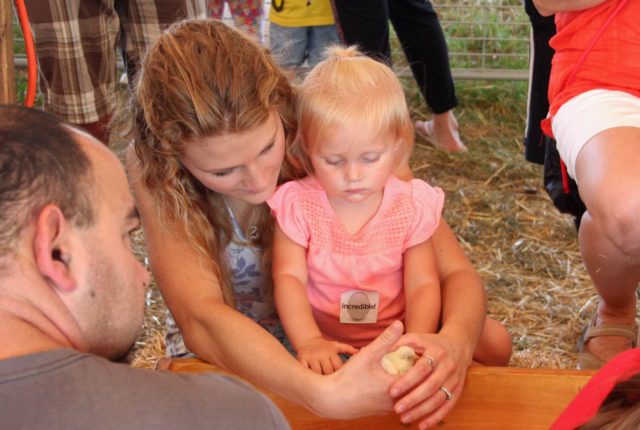 Join Our Email List
Close
View Our Videos